But a few new releases this week, each of the highlighted films very much in the realm of the fantastic...
Based upon Stephen Sondheim's Tony Award-winning musical, Into The Woods is brought vividly to the screen with a strong cast, headed by the great Meryl Streep. Anna Kendrick, Emily Blunt and Johnny Depp also feature in the story which is based upon several fairy tales of the Brothers Grimm, including "Little Red Riding Hood," "Cinderella," "Jack and the Beanstalk," and "Rapunzel. Into The Woods is available in regular DVD and Blu-ray editions.
THE HOBBIT: BATTLE OF THE FIVE ARMIES
"Battle of the Five Armies" arrives as the last in the trilogy of films by Peter Jackson, adapting J.R.R. Tolkein's beloved The Hobbit. It's once more unto the breach for Bilbo, Thorin, the Company of Dwarves and all those familiar characters, as the future of Middle-earth hangs in the balance. "Battle of the Five Armies" is also available in regular DVD and Blu-ray.
Not in the mood for all that fantasy? You can keep things a bit more real with some recent additions to our feature and classic films.
While Whiplash was getting all the attention last fall, another film about a jazz musician saw an unfairly limited release. Low Down is based on the memoir of Amy-Jo Albany, daughter of jazz pianist Joe Albany. Albany's career spanned from early work with Charlie Parker to recordings and performance into the late 1980's. In between, Albany suffered and inflicted upon himself the ups and downs so associated with jazz musicians. Low Down beautifully evokes a twilight, seedy Los Angeles of the 1970's and features yet another great performance from John Hawkes (Winter's Bone, Martha Marcy Mae Marlene), who taught himself to play piano to perform the Albany solos seen in the film.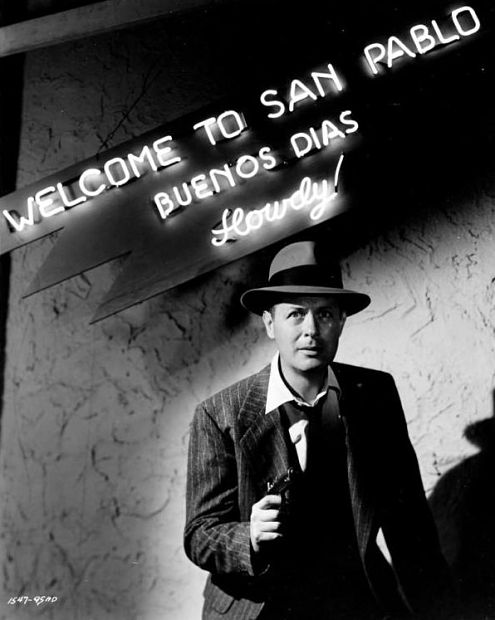 An unusual and little-seen film noir from 1947 gets the Criterion Collection treatment. Ride the Pink Horse is one of a few films directed by Robert Montgomery, better known as an actor. Montgomery stars as Gagin, a kind of wise guy arriving in a New Mexico border town at fiesta time to exact revenge on the mobster who killed his best friend. Featuring a typically sharp script from Ben Hecht, Ride The Pink Horse, like much classic noir, refracts post World War II malaise into a story equal parts dark and entertaining.
Coming soon: Wild, Interstellar, Foyles War Set 8
db
---